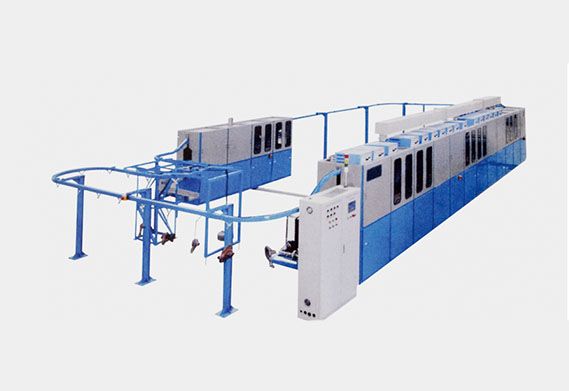 Hanging Chain Automatic Ultrasonic Cleaning Machine
PRODUCT FEATURES
The machine is a cleaning product line. It uses the auto-hanging chains to convey the parts on multi-positions through the processes including ultrasonic cleaning, ultrasonic washing, spray washing, passivation and drying. It can automatically control the liquid level and temperature daas by compensating liquid device and adjust the cleaning process according to the difference of the technological process. It has emergency and alarm apparatus.
SCOPE OF APPLICATION
Is is made of high quality stainless steel and used for cleaning the brake and silicon steel sheet, the parts of cars and motocycles.